Too often Confluence admins and their teams think that Content Lifecycle Management is something you do when you amassed so much content that you don't have any other option but to deal with it. Contrary to this, it starts right when the content is created, so it can follow it along its journey and remove it from the up-to-date contents when it's outdated, or notify the right stakeholders when it needs attention.
A Content Lifecycle Management solution added to Confluence saves time and money, as you save the manual labor monitoring and updating documents would require, while keeping your teams efficient.
Content Lifecycle Management solution for Confluence
In our webinar we introduced the Confluence app called Better Content Archiving as a solution for keeping Confluence content always up-to-date with content lifecycle rules.
First we looked at a definition of content lifecycle and why does it matter to every company that uses Confluence or any other content management system. Then we listed the different content lifecycle rules you can use with Better Content Archiving for Confluence and how those help you monitor your pages and spaces and report stale content. Finally, a simple demonstration made it clear how archiving happens and how you can browse or restore the archived content.
Missed the live webinar? Watch the recording below!
If you watch the webinar recording, you will get a really good understanding of why Better Content Archiving is the most comprehensive solution for Content Lifecycle Management for Confluence, and why you need to implement it before you have too much obsolete content.
Webinar recording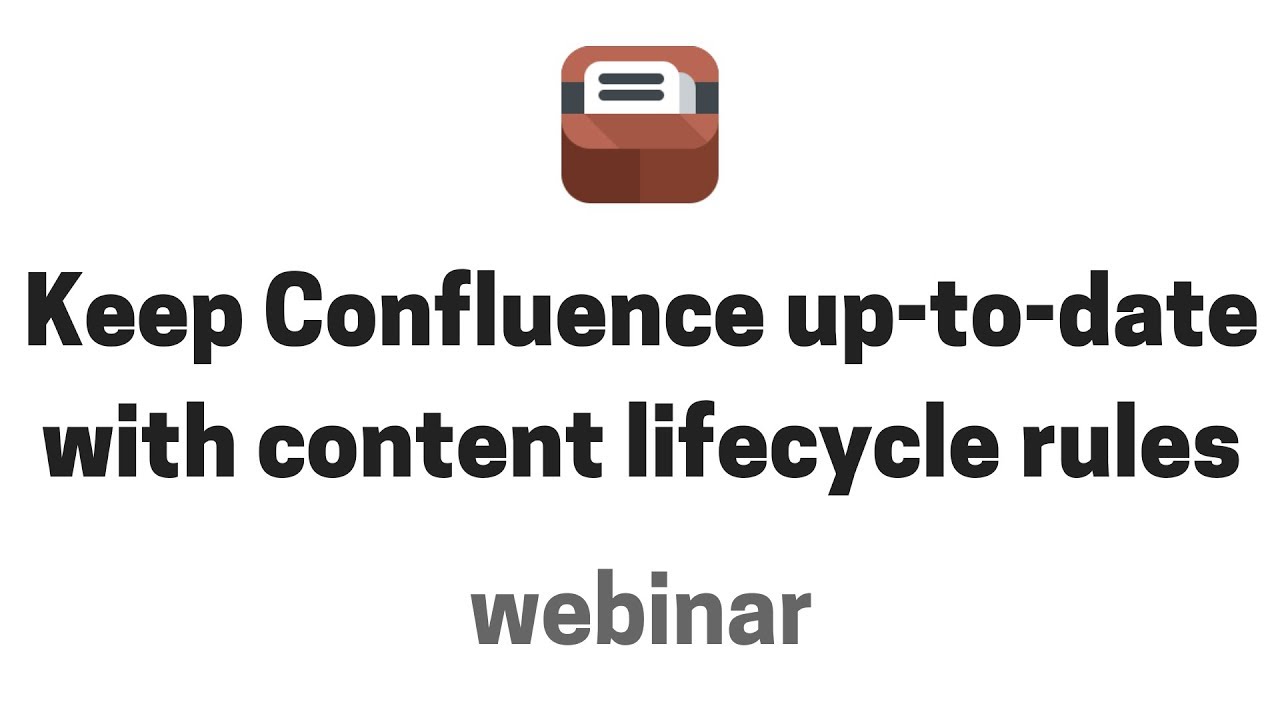 Slides
midori-webinar-keep-confluence-up-to-date-with-content-lifecycle-rules.pdf
Questions and Answers
Q: Is there a macro for the content quality tables that we can easily place into a Confluence page?
A: It's not available yet, but this is something that others also asked for, so it's currently on our roadmap. Please vote (click "thumbs-up") on the feature request and also explain your use case in the comments, so our product team understands your request better.
Q: Is there a way to have a tree view of the pages and their quality?
A: Yes, there is and it's also covered in the webinar. Watch the recording or download the slides to get a reminder of where is it available.
Q: Is there a way to see which pages are scheduled to be archived?
A: This is also something that already emerged as a requirement from a few users. We are currently collecting interest on it in this feature request. So it's currently not available, but you can improve it's importance by voting and commenting on it!
Start your trial and clear the outdated content from Confluence!