In our everyday personal and professional life we rely on software products more and more. If you are part of the team responsible for a software product, you know that designing, writing, collaborating on and maintaining the code base is no easy feat.
Keeping a well-documented and consistent code change history is not a matter of convenience anymore, but a must in order to avoid or quickly correct defects and assure a undisturbed delivery of software. Especially in regulated industries, like avionics, automotive, medical or banking, where these software products are often safety and mission critical.
Use commit policies to enable consistent change control
In our webinar we introduced the app called Commit Policy for Jira as a solution for helping DevOps leaders, managers and the developer community in general follow regulations and maintain a well documented change history.
We started by understanding how commit verification is done by Commit Policy for Jira and how commit policies work. Then we analyzed the anatomy of a commit policy and discovered the options to control what committed code changes are accepted to a repository. Finally, we saw that the app is compatible with any of the different Version Control Systems and IDEs (Integrated Development Environments) out there and can be integrated with custom third-party applications as well through its REST API.
Missed the live webinar? Watch the recording below!
Watch the webinar recording below to get a really good understanding of why Commit Policy for Jira is the most comprehensive solution for consistent source code change control, and why you need to implement it to improve at discovering and correcting non-compliant commits and reduce the risk of software failures.
Webinar recording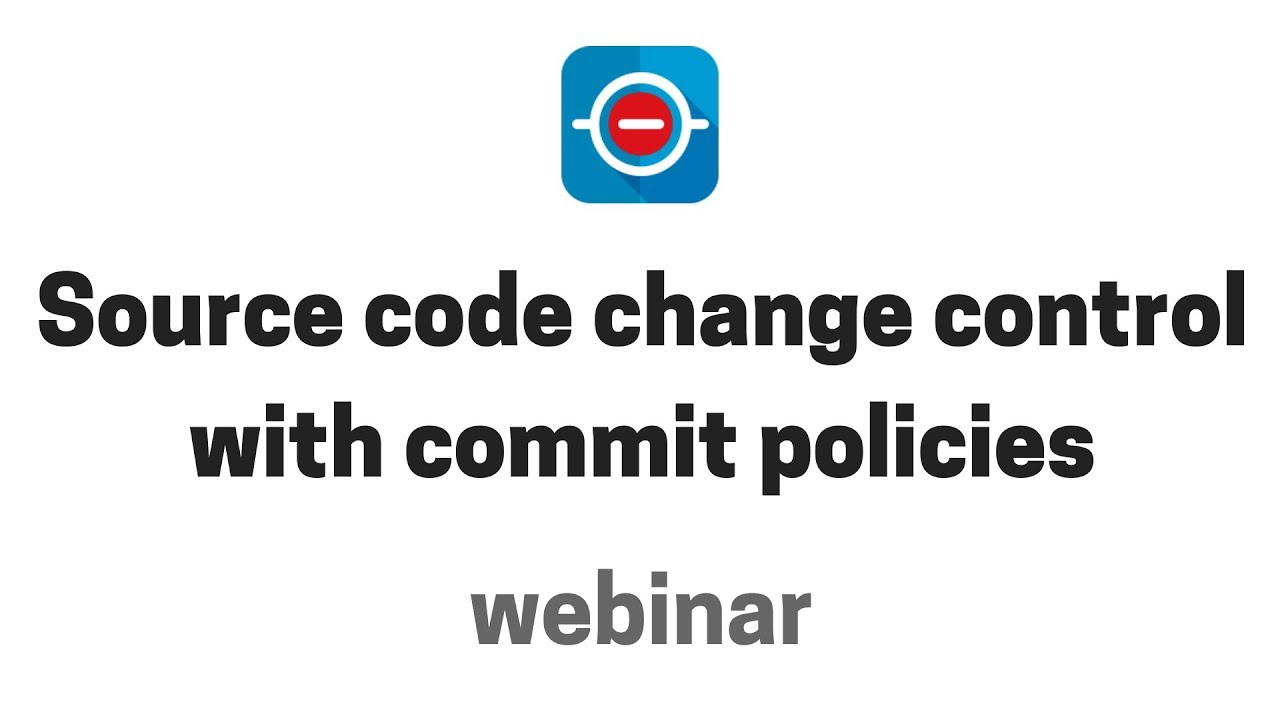 Slides
midori-webinar-enable-end-to-end-traceability-and-faster-code-reviews.pdf
Questions and Answers
Q: How does it work with Bitbucket?
A: With Bitbucket Server, you are in luck, as we also have a free app called Commit Policy for Bitbucket. What this app does is basically connects Bitbucket with Jira and gives you a user friendly interface to apply your policies to Bitbucket repositories. Download it from the Atlassian Marketplace, and give it a try as well.
Q: Can I use the same policy on the server side that I used on the client side?
A: Yes, you can. It's also recommended to use the same policies on both sides so there won't be surprises at push time. If you think about it, if you keep checking your commits against a set of rules while working locally, most of the times it only makes sense to check against the same set of rules when you push your commits to the server.
Q: What if I'm not familiar with Regular Expressions but need something different than what I can find in the examples?
A: There are a number of good learning resources in the Commit Policy for Jira documentation, you can start using those to customize your expressions.