Just recently, Atlassian has introduced the user interface component called glance to Jira Cloud and Jira Cloud mobile Android and iOS. It's a convenient way to read relevant issue information without cluttering your computer or mobile screen. Third-party apps have now been made available as glances in Jira Cloud mobile Android and iOS.
We worked together with Atlassian to make sure Better PDF Exporter for Jira Cloud works well as a glance on mobile screens. We are happy to tell you that you can now export issues to PDF on Jira Cloud mobile via the Better PDF Exporter Cloud glance!
Have you already tried to export an issue to PDF using the glance? Share your thoughts with us and other Better PDF Exporter users or ask questions on our Slack channel!
What is glance in Jira Cloud?
The glance is a special screen element on the new Jira Cloud issue view. It appears on the right, alongside usual issue fields like the assignee, priority, or due date.
A glance can be clicked to open it up for more options. In its open state it can present relevant additional information about the currently viewed issue or offer ways to interact with installed third-party Jira apps. For example, you can log time with Tempo Timesheets or export the issue to PDF with Better PDF Exporter right from the glance.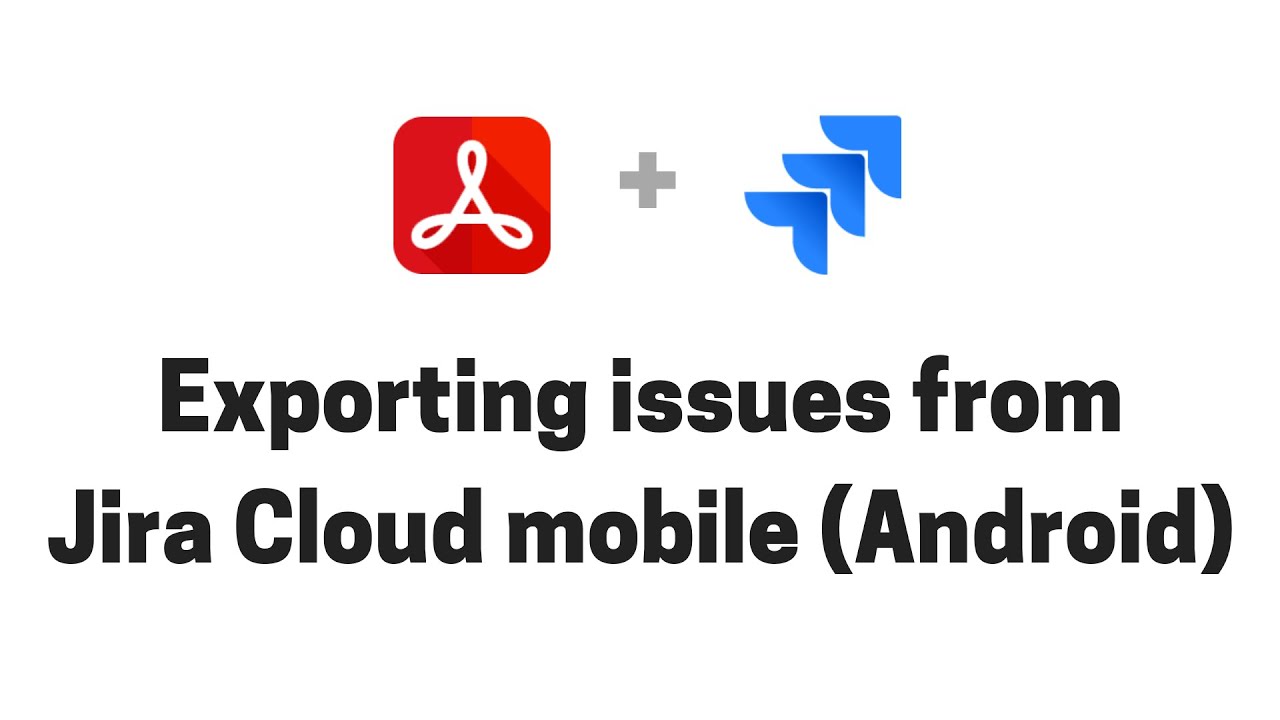 Jira Cloud mobile issue export
The Better PDF Exporter glance appears on a mobile issue screen with its logo and name. Select the glance to open up a dialog with all the available PDF export options for Jira Cloud.
Select one of the PDF export options and Better PDF Exporter starts exporting your issue to PDF. Once it's done, the exported PDF document is automatically downloaded to your mobile device.
Exporting Jira Cloud issue to PDF from the Better PDF Exporter glance
You can open the PDF document with the built-in PDF reader in Android or iOS or use the official Adobe Acrobat PDF reader app. You can handle the issue export PDF as any file on your phone. You can attach it to an email, share it via any instant messenger app or upload it to a cloud drive storage.
Now you know how to use the glance to create Jira Cloud issue exports or reports in PDF format! Install Better PDF Exporter in your Jira Cloud instance to get access to the PDF exporting feature as a glance also in Jira Cloud mobile!