Exporting the Jira Advanced Roadmaps to PDF format is helpful when you need to share the plans with external customers or partners. Managers also often don't have access to Jira and the Advanced Roadmaps screen. In these cases it would be good if we could make Jira export Advanced Roadmaps to PDF.
As a native feature, you can export the plan layout to an image file, but not to PDF. You can use Better PDF Exporter for Jira to export the issues in Advanced Roadmaps to PDF.
It provides PDF export options to export your complete roadmap, your programs, your plans and the issues in those to custom PDF documents.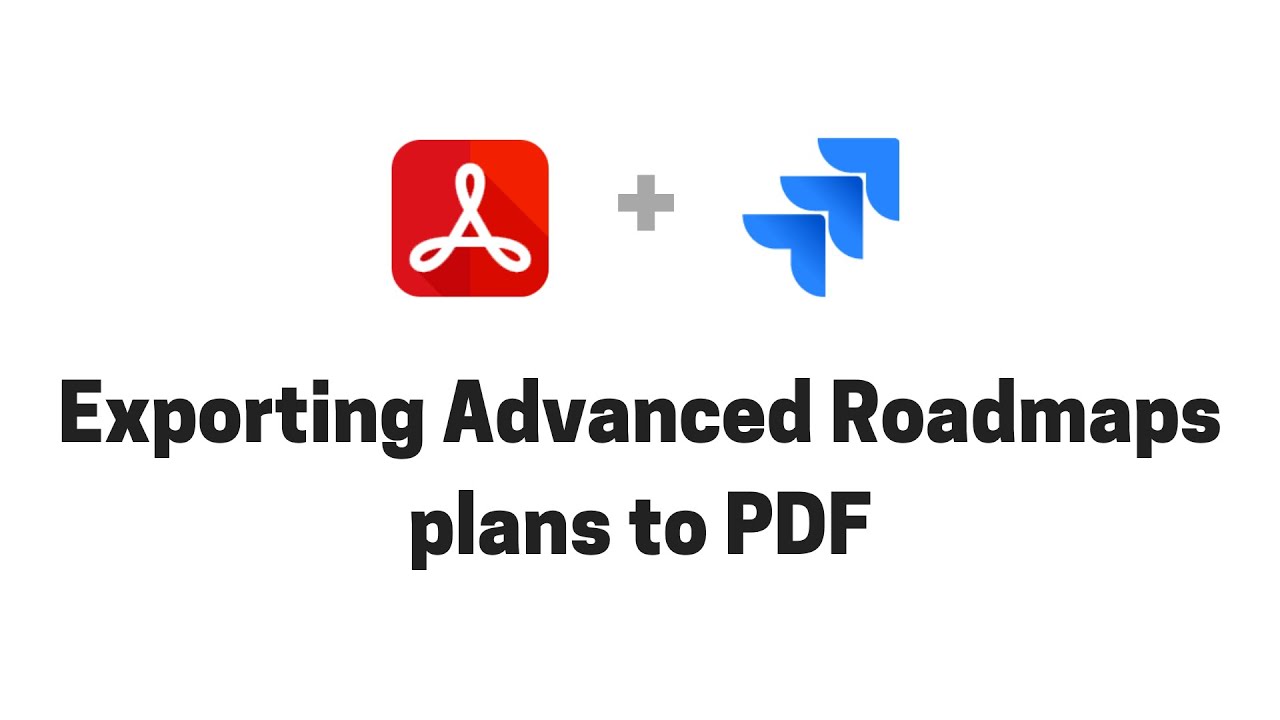 Steps to export Jira Advanced Roadmaps to PDF
Advanced Roadmaps doesn't allow apps to integrate with its UI and place the export option right on the plan screen. You have to use JQL to search for the right issues.
Collect the issues in a plan in Issue Navigator using JQL:
issuekey IN portfolioChildIssuesOf(FOO-12) OR issuekey IN portfolioChildIssuesOf(FOO-34)

The above query is for Jira Cloud, and "FOO-12" and "FOO-34" are the top-level plan items. The way to construct the JQL differs between Jira Cloud and Data Center (Server).

Open the PDF export options menu.

Select the "Issue List" export option.
That's it! Better PDF Exporter for Jira recognizes and handles the Advanced Roadmaps-managed fields. Those will be displayed as an integral part of the generated PDF document.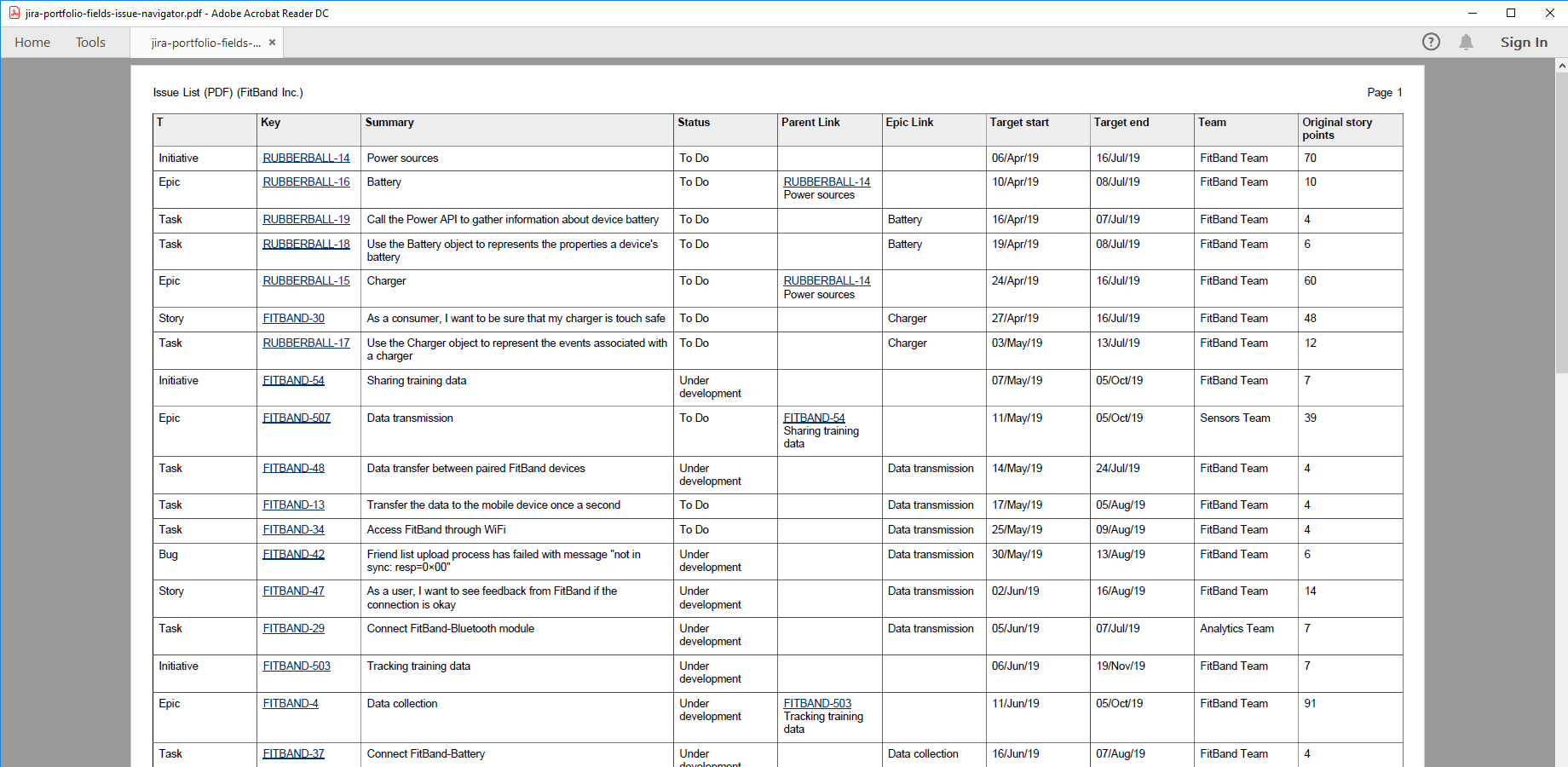 Jira issues in a plan, ready to be shared in PDF format
The above set of steps also work for a single issue, that has Advanced Roadmaps-related fields, like Parent Link, Team, Target start or Target end.
Share Jira Advanced Roadmaps automatically
On Jira Data Center / Server, you can combine Better PDF Exporter with Better PDF Automation (free). This automation app helps you to schedule the export of the Advanced Roadmap, and perform further actions.
For example, you can schedule to email the PDF document to internal or external partners. Similarly, you can automatically save the Advanced Roadmap export to the file system or attach it to an issue.
(*) Third-party actions like these are not available in Jira Cloud, until Atlassian removes the blockers.