We build smart apps for Jira, Confluence & Bitbucket — to accelerate teams worldwide.
Atlassian tools make your team efficient.
We offer additional apps and services for those — to make your team hyper efficient.
Years since we built our first Jira app
yep, back in 2005!
Product downloads
@ Atlassian Marketplace
Active server installations
worldwide
Get quick news about Jira, Confluence, Bitbucket, Midori apps and promotions:
(no spam, promise!)
What products does Midori develop?
We build apps (plugins, add-ons, extensions) to enhance Atlassian Jira, Confluence and Bitbucket with additional features. Our goal: making your business more efficient.
More software is in the works, stay tuned!
What services does Midori offer?
We provide professional services so that all companies and all environments can utilize the full power of our solutions.
Our template development service aims to build document- and report templates for our template driven apps (1 and 2). This is primarily for those customers, who prefer hiring us instead of developing their templates in-house.
We provide implementation service to utilize our apps in unique environments as efficiently as possible. It does that by integrating our software with your business' unique components (apps, external applications, processes).
The custom development service is for users who miss some feature in our products, and want to get that faster than the regular release cycle.
Looking for some help not falling to these categories? Just ping us!
We are in the Atlassian ecosystem since the very beginning
We built our first Jira and Confluence apps back in 2005, years before Atlassian Marketplace was born and the ecosystem kick-started. And, we continued to create value for the Atlassian user community since then.
We are integrating our own apps with the most popular third party apps, because we believe combining the super-power of apps creates exponentially larger value.
We are working with a worldwide network of solution partners, who can help users succeed with the Midori apps, no matter where they are and what language they speak.
We care about you
We offer clear pricing for our software and services, as well as free 30 day trials.
We reply to every email / tweet / support ticket, and we do it fast. We listen to the people using our software all the time.
We offer free licenses for charity organizations and open source projects. We offer 50% discount for academic institutions. We offer cheap Starter licenses for startups. We do it all via Atlassian Marketplace licensing.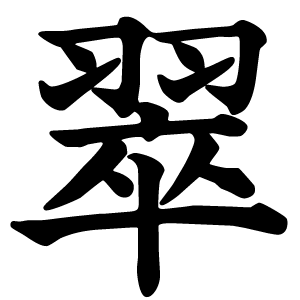 Why "Midori"?
Midori means "green" in Japanese, which is "the color of grass when fresh and growing" (Webster Dictionary, 1913).
Midori founder Aron lived in Japan for some time. During those years, being mesmerized by the elegance of the Kanji character 翠, he decided to use it as company name — if he ever builds a company. Rest is history.
Be always up-to-date about Midori
We will keep you posted about our stuff. (2 mins to read. You can opt-out any time.)