Dirty data, caused by manual input into Jira fields, undermines the operation of teams and the quality of all business reports exported from Jira. Pulling data to Jira from external database can be a safe solution to avoid any harm to the business.
But how to make Jira populate fields from external source?
Introducing the right apps to Jira can safely establish connections and even speed up transactions between linked systems. It saves your organization the financial cost and added risk of "dirty data", while making Jira the single source of truth for business reports.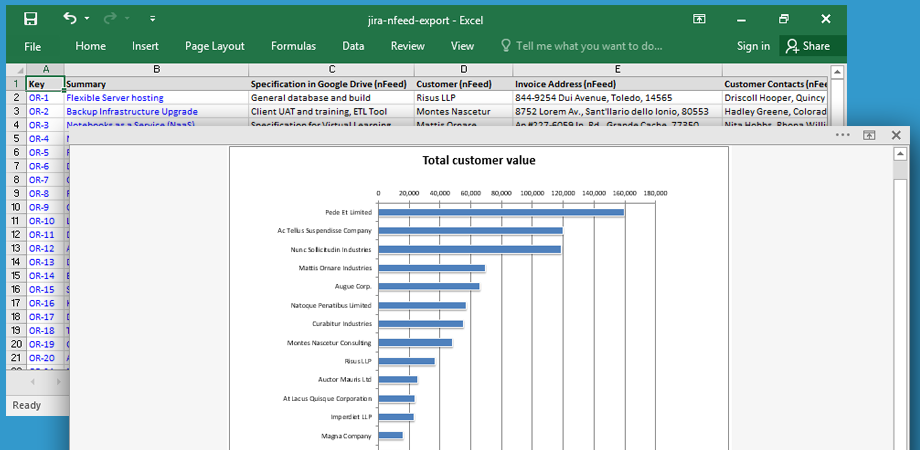 Excel chart from Elements Connect data
Dirty data causes real business harm
A Jira project, as a central workplace for teams, is the most useful if it can integrate data from multiple sources. Think of the sales rep who looks up the list of customers in Jira. That list should be consistent with the CRM system. Without a feature to connect Jira to external databases, they would need to first ask another department. Only after that could they import the data into their own Jira, unnecessarily recreating every entry.
This behavior is the hotbed of "dirty data". According to research, duplicating data is one of the main ways of how corrupt information gets into data fields. The above is just one example, yet there are many ways bad data can present itself.
Examples of dirty data
Missing data: information is expected, but parent field and/or child field is empty
Wrong or inaccurate data: information is there, but has problems. It has either become obsolete or otherwise incorrect or hasn't been entered correctly in the parent field in first place.
Inappropriate data: information is there, but has problems. It belongs to another parent field or child field, doesn't belong there at all, and has been entered due to misunderstanding.
Non-conforming data: inputted data hasn't been normalized or field options haven't been cleared to fit the standards or formatting requirements of the containing system.
Duplicate data: a single Account, Contact, Lead, etc. that exists as more than one record in the database in parent field or child field
Poor data entry: misspells, typos, transpositions, and variations in the spelling, naming, formatting or field options
Letting management make decisions based on reports from dirty data can cause direct harm to your business. Poor quality data and unprofessional management practices already can cost enterprises 15-25% of their operating income.
Make Jira populate field from external source with Elements Connect
Elements Connect is a Jira app that populates Jira fields from external databases. It can be a customer portal, a cloud-based tool, or a URL data source. Elements Connect protects Jira users from making errors when sharing data between projects or systems. They just configure the data source for Elements Connect and decide how Jira should display the field options. It creates a seamless and transparent user experience. Users can work with project data that comes from various sources just as easily as they would work with any local Jira data.
Jira Excel reports using Elements Connect data
The Better Excel Exporter app will use any Jira data, combined with your Elements Connect based values to build and export Excel pivot reports.
It means that your project status reports, sales reports, employee performance Excel reports, etc. will always source the most current data available. The data from external source gets exported into native Excel and processed by smart Excel features for analyzing data. You can use Excel functions, formulas, pivot tables, charts, Visual Basic macros to calculate the metrics you need.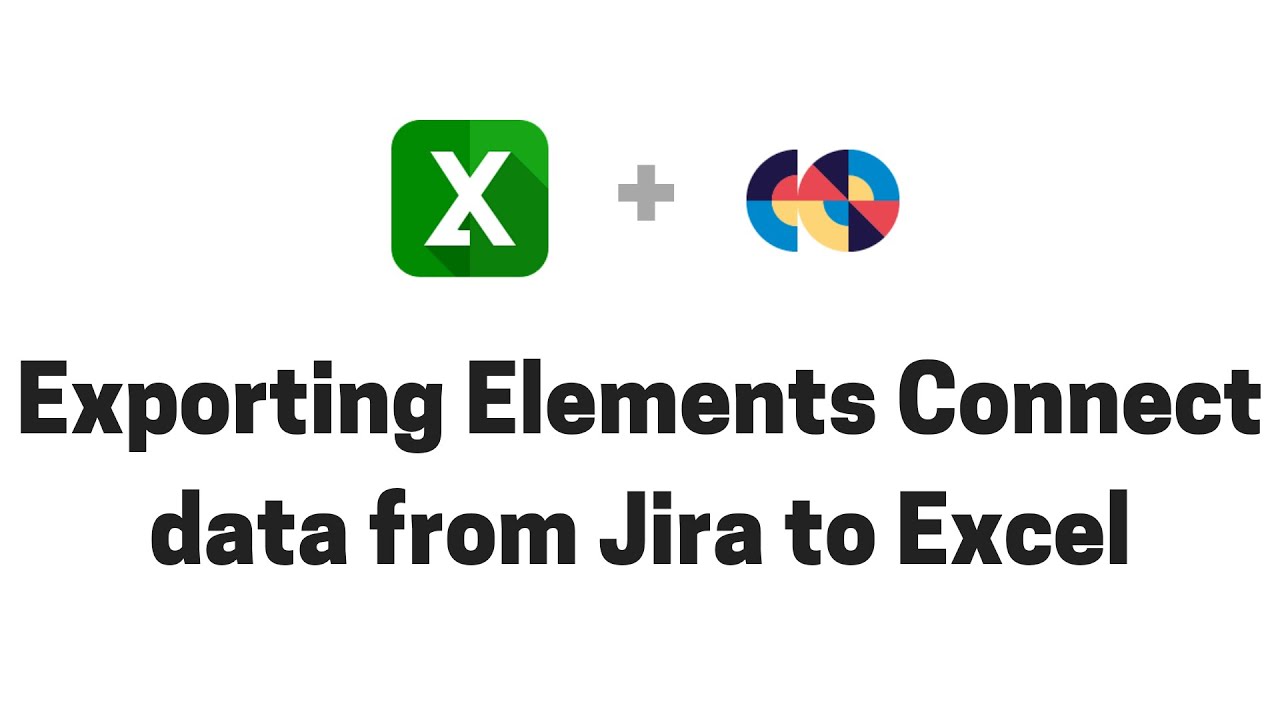 To make this mechanism even more powerful, automate the Jira Excel exporting with the free Better Excel Automation app! Periodically receive Elements Connect Excel reports to your inbox, attach to Jira issues or save to the file system.
Take control over your Jira custom field options and boosts your reporting with Elements Connect and Better Excel Exporter!