Export dashboard with Better PDF Exporter
Exporting the dashboard to PDF in Data Center Jira is very handy. You might need it for a report or an internal memo, for your team, your supervisor or your clients.
The PDF format is concise, won't be edited and looks great. Better PDF Exporter 's dashboard export feature is unique and easy to use.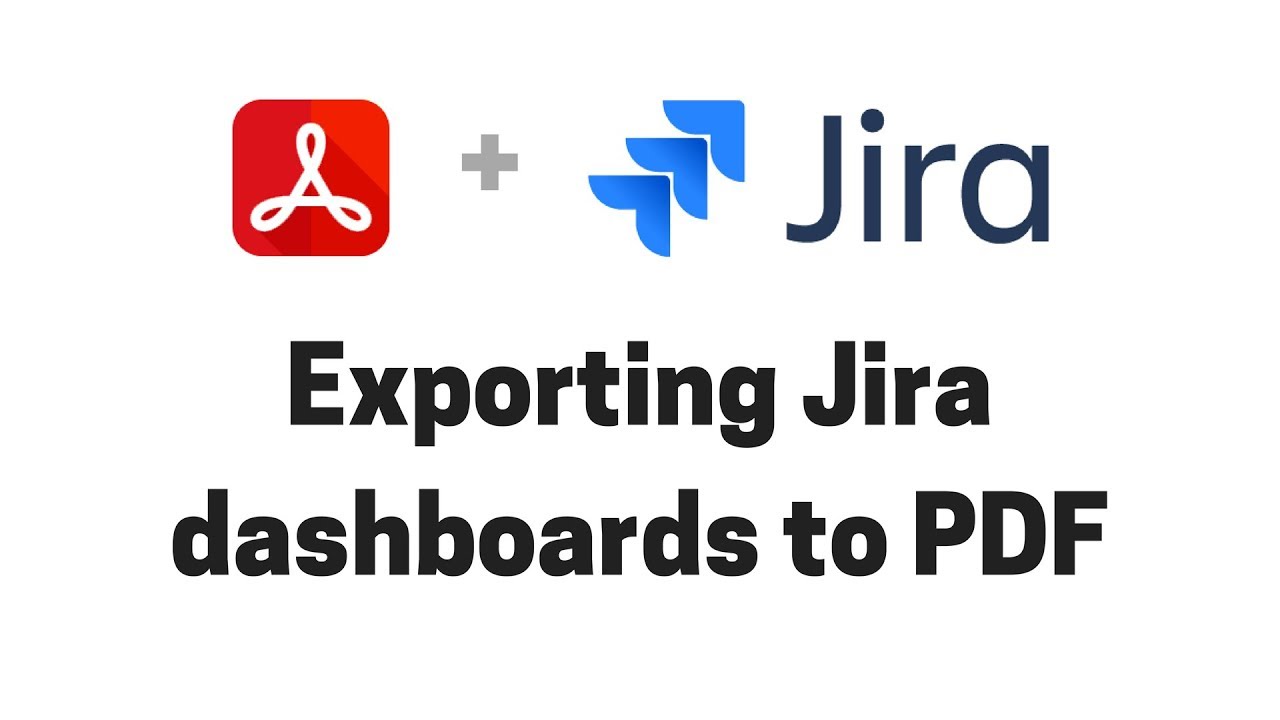 What's more, on Jira Data Center and Jira Server you can use the automation to automatically export, attach or send these exported PDF files. For these you can use the free Better PDF Automation app.
How to automatically send your dashboard as a PDF in email
There are times when sending your Jira dashboard in email comes in handy. Maybe management or a customer wants to see a report from the project, or you'd like to send it for an audit or a contractor to prove your point.
With Better PDF Exporter for Jira and Better PDF Automation for Jira Data Center you can automatically export your dashboard to PDF and attach it to an email.
Set up your Jira dashboard you want to export
First you have to have your dashboard ready. Better PDF Exporter can export it in 1, 2 or 3 columns. Many of the charts, graphs and gadgets in Data Center are supported, check it in the Integrations section of our documentation. If you have unsupported gadgets on your dashboard, it will still export. Instead of the unsupported gadgets you will see a message that it's not supported. Get in touch with us in this case, so we know what gadgets to build support for.
When you are done setting up your dashboard, save the URL for its dashboard ID, you will need it later. The dashboard ID is a 5 digit number at the end of the dashboard URL. When you create a new dashboard you won't be able to see it right away. In that case go to the Dashboard Manager in the Dashboard menu and click on the dashboard from there.
Install the apps needed
Then make sure that you have all the apps needed for the automation and that they are installed in the right order. If you run into any problems, you can consult the documentation or simply write to our support team.
Install the Better PDF Exporter for Jira app.
Install the Automation for Jira app. If you are on Jira Server, the Automation for Jira Lite is enough.
Install the Better PDF Automation for Jira app.
Set up Automation for Jira to send dashboards in email
Go to the Administration menu and choose System.
On the left you will be able to find Automation rules under Automation for Jira.
Create a new automation rule.
Keep in mind that you have to have a JQL search in your trigger, even though it isn't needed for the export. Read our documentation about this.
Add the action Send PDF.
In Send PDF don't forget to enter the ID of the dashboard to the Title field as it is stated in our documentation.
Save your rule and name it.
You're done!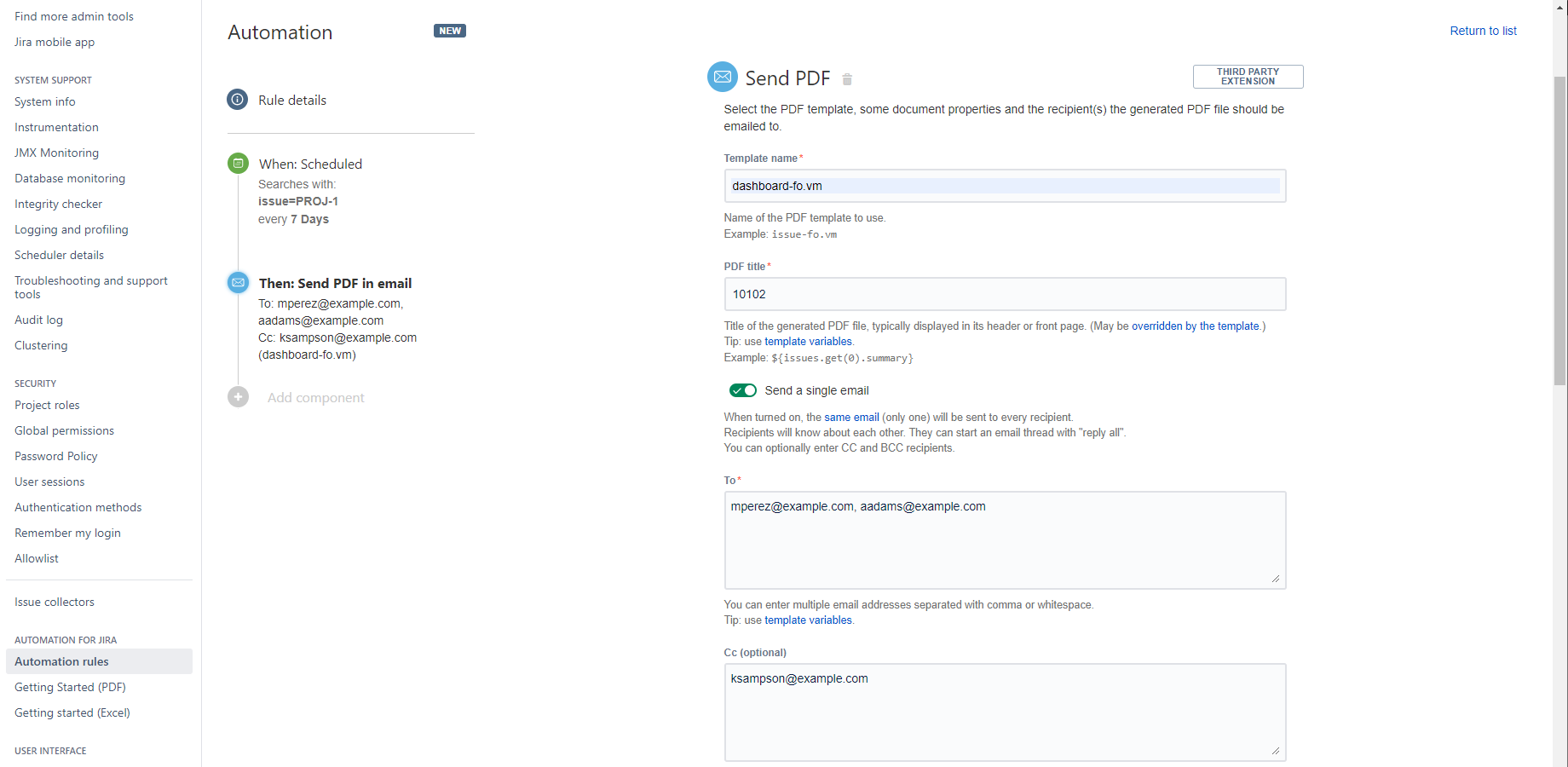 Settings for the Send PDF action for dashboards in the automation rule
Try our PDF exporting app, you can create and customize reports to your organization's needs and even automate them.