Confluence 6.9.0 is out with improvements to the collaborative editing experience, IPv6 support, and more. Learn more in the release notes.
Compatibility test results
As with all new Confluence major or minor release, we verified the compatibility of Better Content Archiving with the new Confluence version as a top priority task.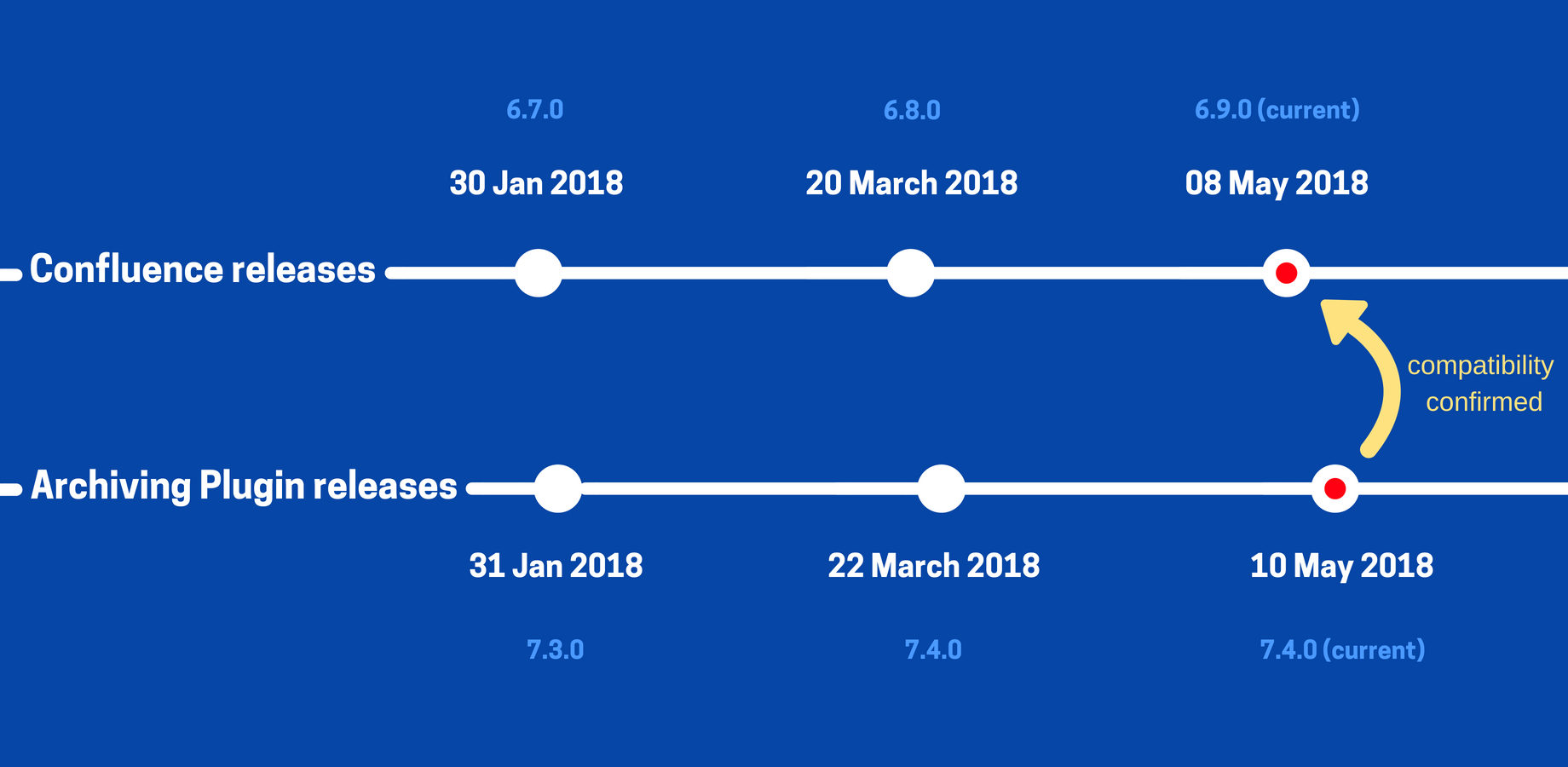 Confluence releases are closely followed by Better Content Archiving releases
Results: Confluence works perfectly with the latest publicly available version of Better Content Archiving (7.4.0). The compatibility is now reflected on the app's Atlassian Marketplace listing.