The latest Jira release is pretty packed, bringing project archiving for Data Center, the new design for Jira Server, performance improvements and more. Learn more in the release notes.
Compatibility test results
As with all new Jira major or minor release, we verified the compatibility of our Jira apps with the new Jira version as a top priority task.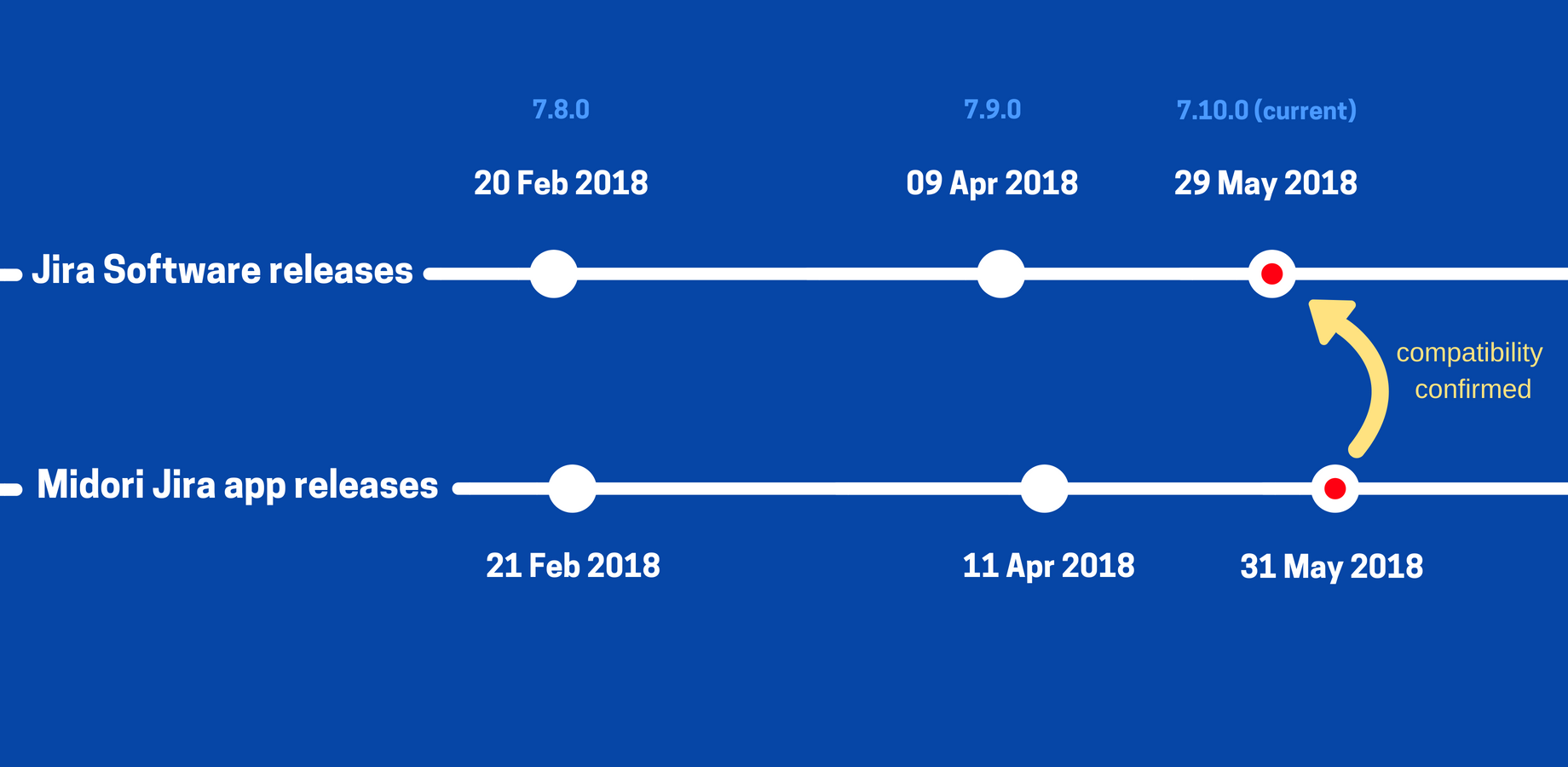 Jira releases are closely followed by Midori app releases
Results: Jira 7.10.0 works perfectly with the latest publicly available versions of all Midori Jira apps. The compatibility is now reflected on the Atlassian Marketplace listings.