Confluence 6.10.0 is out with improvements related to Data Center, the quality of search results, the support of SQL Server 2016, and more. Learn more in the release notes.
We are pleased to announce that Better Content Archiving for Confluence 7.5.0 is fully compatible with the new Confluence version and is available at Atlassian Marketplace!
Release highlights
The new release is simply a compatibility release which updates the app to new Confluence version. It does not introduce any major change to features.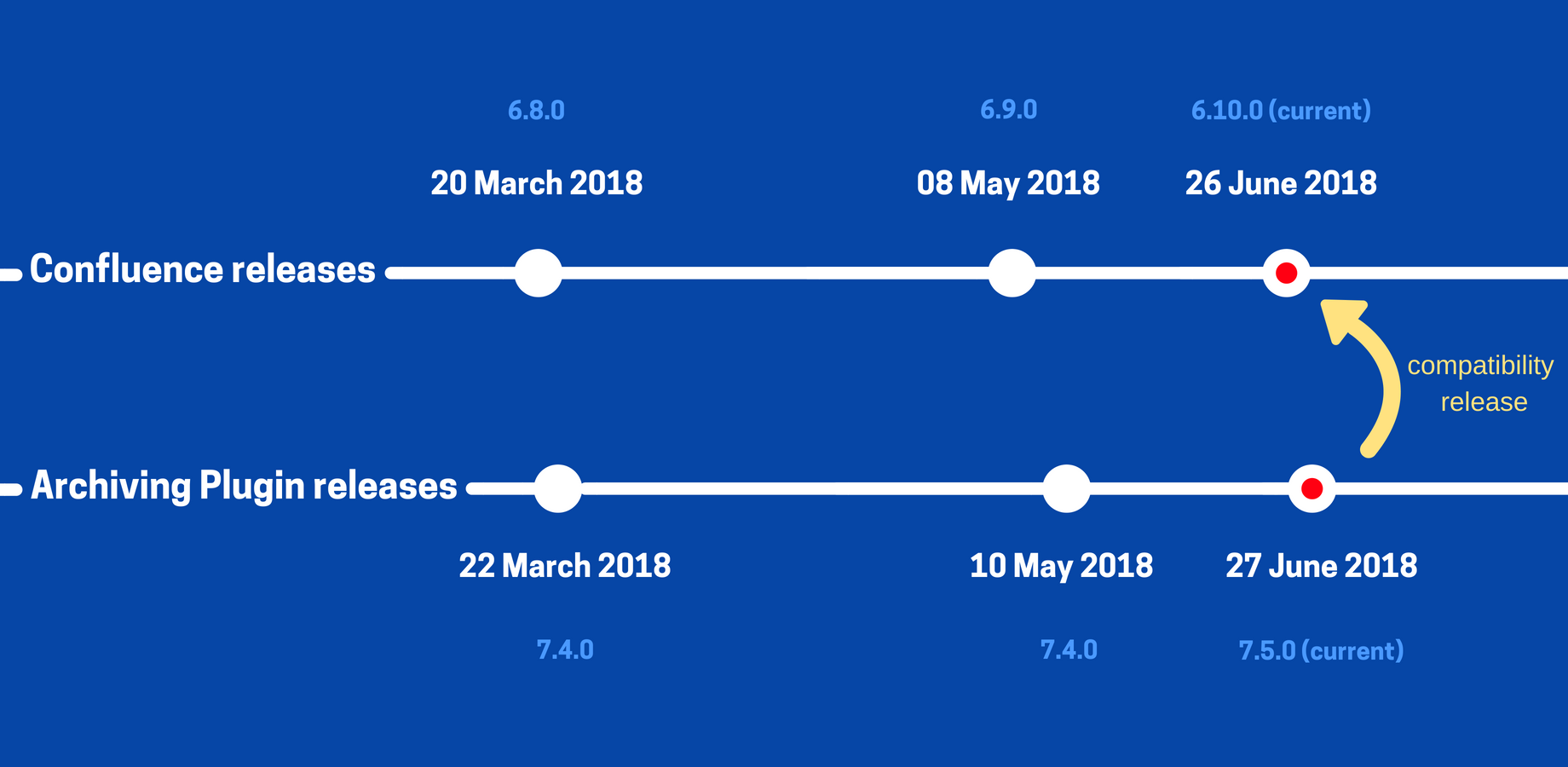 Confluence releases are closely followed by Better Content Archiving releases
Links