Jira 7.11.0 is out with IPv6 support, more insights into your projects, more powerful Basic search criteria, and other improvements. Learn more in the release notes.
Compatibility test results
As with all new Jira major or minor release, we verified the compatibility of our Jira apps with the new Jira version as a top priority task.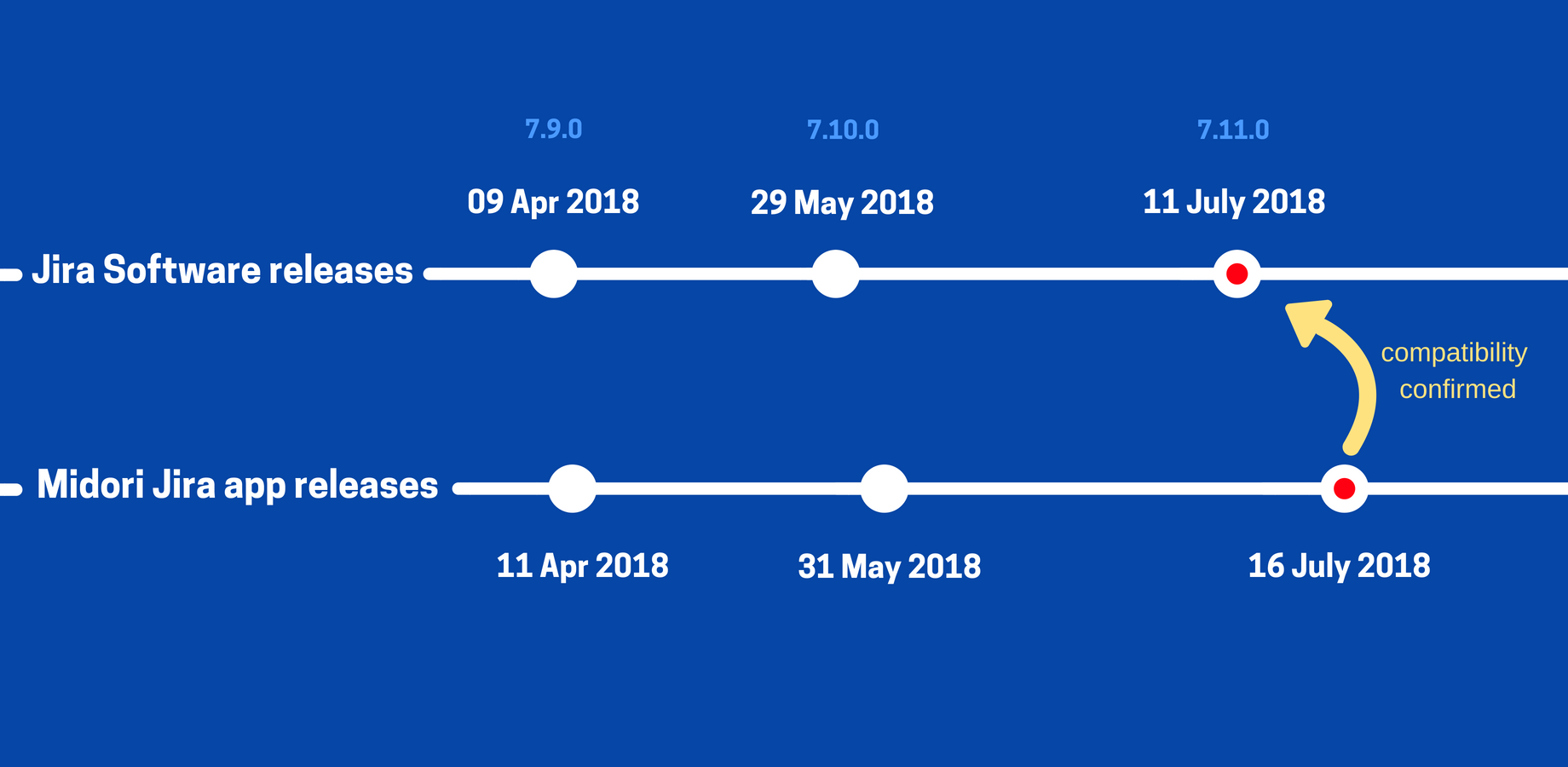 Jira releases are closely followed by Midori app releases
Results: Jira 7.11.0 works perfectly with the latest publicly available versions of all Midori Jira apps. New version of PDF View Plugin and Better Excel Plugin are released, for all other apps just the compatibility is increased.