Better PDF Automation for Jira Server
Export, email & save PDF documents from Jira automatically
This app was previously called "PDF Automation Plugin for Jira". It is still the same app you love, but it was renamed in Sep 2018.
How does it work?
Better PDF Automation creates custom PDF documents from Jira issues automatically by integrating two super-popular Jira apps:
Better PDF Exporter - the most powerful PDF exporter app for Jira
Automation Lite (or its advanced version, Automation for Jira) - the wildy popular automation solution for Jira
Automate your workflows with Jira-based document generation
Create custom PDF documents:
periodically (e.g. "every weekday 6AM")
at issue events (e.g. created, updated, commented, work logged)
at version events (e.g. created, released)
at sprint events (e.g. created, started, completed)
manually (when the user explicitly runs it)
when a webhook is invoked (for integrations)
Create PDF automation rules with some clicks
A rule in a nutshell: if the trigger "happens", then the action is "executed".
You can freely select from multiple triggers and multiple actions — all parametric.
Email PDF documents automatically
The Send PDF action enables you to select the PDF template, enter the recipients' email addresses, the email subject and the body text.
All these configuration settings can be static or can use template variables (e.g. the assignee of the issue).
Don't go to Jira for your exports every morning
Let the exports come to your mailbox automagically.
Daily stand-up meeting at 9:00? Schedule Send PDF to 8:50 and auto-send the sprint status report to everyone involved.
Save PDF documents automatically
The Save PDF action saves the generated PDF files to the file system.
Paths may be dynamically generated from the project's key, the issue's key, a timestamp, etc.
Issue archiving could not be easier!
Run Save PDF periodically to:
Produce a human-readable, searchable archive of your issues.
Create snapshots, baselines or backups with ease.
Plus, use PDF files to integrate Jira information into:
Document management systems (like Alfresco)
Enterprise storage (like Box, Dropbox)
Search engines
Any external service that can process PDF files
Attach PDF documents automatically
The Attach PDF action attaches the generated PDF file to the "original owner" issue or to an arbitrary issue selected by a JQL search.
The attachment filename is dynamically generated, therefore it can include the issue key, the timestamp, etc.
Automatically capture the state of issues, sprints, projects
Attach the snapshot to an issue in order to keep the historical state in Jira.
Use these lightweight baselines for historical views, metric collection, comparisons or audits.
Who's using it?
---














How does it help me work better?
---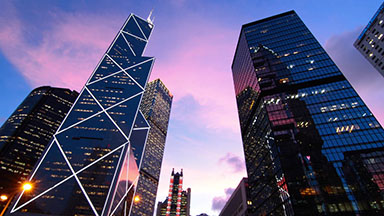 Better PDF Exporter success story (Banking)
"We are required to provide auditors with transaction reports, private equity clients with monthly SLA reports, internal users with archived issue reports. We've used Better PDF Exporter to build these custom reports from our Jira issues and to easily customize them on a per client basis."

– Matt, System Engineer
Read the story →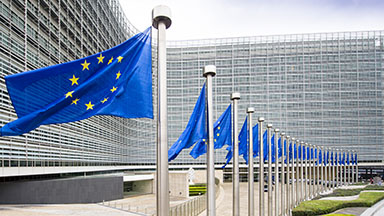 Better PDF Exporter success story (Government)
"We use the versatile qualities of the PDF file format to build an archiving system for a massive Jira instance, in which 100,000 issues are created every year. Instead of reinventing the wheel, we decided to integrate Better PDF Exporter into our solution because it offers absolutely everything we needed."

– Alexandru Luchian Constantinescu, Atlassian Solution Partner
Read the story →
Once you understand your options, it is a very powerful and flexible solution for rapid, repeatable, low-maintenance automation.
Better PDF Exporter is really useful for automating the dashboard exports via email. This really saved a lot of manual efforts and time by sending the dashboards to the respective stakeholders in regular frequencies.
Better PDF Exporter and Better PDF Automation allowed me to email PDFs to my clients automatically. Those contain key information about my projects, such as custom fields data and even screenshots of Google Maps dynamically integrated into my Jira issues!
Simple and useful plugin that we use for scheduled reporting via email. Support for the plugin from Midori was great when we had questions or issues.
We are using it for saving issues to PDF and directly attaching it to the same issue. The support is also very fast.
more reviews →
Get the app free
Install the app. (how to install?)
Use the app completely free of charge. (note: its dependencies are paid apps)
Ask questions or report problems any time by clicking the "Help" tab in the right bottom. (how to get support?)
Get the latest Better PDF Automation for Jira release announcements, best practices, tips from power users. (how to subscribe?)
Get it free →
Also automating the export of spreadsheet reports from Jira? Check out our
Excel automation
app!